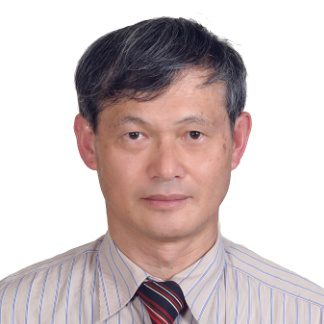 邓昭芳
教授
临床毒物与职业医学科
内科部
台北荣民总医院
学历:
1969-1976 台北医学大学 医学学士
从业经历:
1980-1982 美国 维吉尼亚大学医院 临床研究员
1982-1987 台湾 台北荣民总医院 主治医师
1987-1989 美国 卫生部疾控中心 客座研究员
1986-2013 台湾 台北荣民总医院 主任医师
2013-2014 台湾 台北荣民总医院 主治医师
个人专长:
内科学、职业医学、临床毒物学、心血管医学
社会兼职:
1994-2001 世界临床毒物学会中毒控制中心联合会副会长
2001-2005 亚太临床毒物学会会长
2006-2009 亚洲毒理学会会长
1988- 美国临床毒物学院院士
2011- 美国医用毒物学院(ACMT)院士
演讲摘要:《化学灾害医疗应变所面对的难题与挑战》
现代科学文明的发展,每天有数以百计、千计的化学品被发明、制造、合成或上市;这些化学品,在车间操作的过程中,一旦接触到人体,除了可能造成强酸或强碱的物理化学性危害以外,尚有可能带给我们人体细胞、次细胞与分子生物层次方面特殊的危害;这些危害可能导致我们人体组织:红血球携带氧气的障碍;粒腺体电子转移镰运转的障碍;电解质的平衡障碍;钠离子、钾离子甚或钙离子通道的障碍;神经传导的障碍;肝、肾、心肌、神经细胞或组织的伤害等。这些伤害,轻则组织或器官受到功能性或器质性的损伤,重则造成残废或死亡的结果。尤其化学灾害的发生,往往是瞬间意外性的大量接触,人员受到波及也常常是集体性的,其紧急抢救往往是分秒必争,必须是当机立断。
然而,化灾医疗应变其实存在着不少难题与挑战。整个化灾医疗应变的过程包含: 化学物质的危害辨识;化学物质危害的风险评估(分析); 化学物质危害的风险沟通; 化学灾害的现场应变; 解毒剂的储备与有效的应用;紧急救援的后送; 急救责任医院的动员。应变要能奏效,必须先要做好应变的预备工作;在预备的优先级中,对化学物质危害的:风险认识;风险分析;风险沟通;解毒剂的储备;化灾应变排练;有其一定的步骤;整个作业过程中,危害的辨识、风险评估、风险沟通与解毒剂的储备乃为现场紧急医疗应变成功与否的基石,我们将以化学物质溅洒到人体(眼睛、皮肤)所可能造成危害的学理、机转、后遗症与紧急处理的根据与效应,以实际例子进行讨论,凸显"解毒剂的认识、储备与有效应用"的意义,俾有益于车间化灾医疗紧急应变的绩效落实,维护保障劳工的健康。
◆ ◆ ◆ ◆ ◆ ◆
Jou-Fang Deng
M.D.
Taipei Veterans General Hospital
Taipei
Taiwan
Abstract:
The Challenge of Emergency Medical Response in Chemical Disaster
While the technology become more advanced, as the time goes by, the emerging hazardous chemicals brought into the manufacturing facilities almost day by day. Under such circumstances, among the manufacturing activities, workers undoubtedly are potentially to be exposed to many chemicals, whether it is deliberately or accidentally. Of which, many of those chemicals, we are not familiar with their natures, characters, toxicity and the methods of management in any emergent scenario of toxic exposures. Upon exposure, the chemical may get into our body through the route of inhalation, diffusion and skin penetration, which may result in an interference of our physiological function in any level of sub-cellular, cellular, tissue as well as organ system, and subsequently a permanent disability or even death.
Therefore, in order to minimize the hazardous health effect of chemical exposures, any chemical disasters needs to be prevented and which are supposedly to be preventable. Hazards identification, risk analysis、assessment and communication, antidote stock use as well as drill for disaster management are critical steps and procedures for the preparedness of emergency medical response. We will take some chemical spill cases to illustrate the nature and the mechanism of toxicity of the chemicals and how the antidotes to be stocked and used in the first line decontamination.