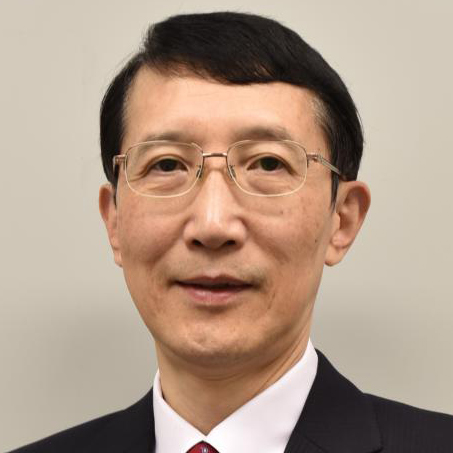 Haruo Hashimoto
Professor
Tokyo Institute of Technology
Education:
1978:BS, Biochemistry, Tokyo University
1986: MS, Chemistry, University of Massachusetts at Amherst
2006: MPH, School of Public Health, Johns Hopkins University
Work Experience:
Current Position: Professor, Deputy-director of General Safety & Environment Management Section, Office of Campus Management, Tokyo Institute of Technology
2000 to 2012: Industrial Hygiene Advisor for Asia-pacific Region, ExxonMobil YK, Tokyo, Japan
2012 to 2015: Industrial Hygiene Manager, TonenGeneral Oil Co., Tokyo, Japan
Professional Societies
Japan Society for Occupational Health, Occupational Hygiene Division, Vice-chairman
Japan Association for Working Environment, Board Member
Asian Network for Occupational Hygiene, Board Member
American Industrial Hygiene Association
International Occupational Hygiene Association, National Accreditation and Recognition Committee, Member
Research Focus Areas
Industrial hygiene
Exposure monitoring
Risk assessment
Management of chemicals
Safety and health management in research facilities and universities
Noise
Occupational safety and health management systems
"The Guideline for Personal Exposure Monitoring" of Japan
In recent years, the importance of personal exposure monitoring has been growing in Japan in line with the legislation of risk assessment of chemicals by the government in 2015. While the "Working Environment Measurement", a methodology based on fixed area monitoring, has been practiced for 40+ years, it is expected that in the near future personal exposure monitoring may be officially legislated for. Based on this background, the Occupational Hygiene Division of the Japan Society for Occupational Health developed and published "The Guideline for Personal Exposure Monitoring of chemicals" in 2015.
In this Guideline, personal exposure monitoring is recognized as an integral process of performing "assessment and management of exposure". This process is divided up into nine steps, starting from the basic characterization of workplaces all the way up to the follow-up. These steps are roughly classified into the three categories: "basic characterization", "monitoring" and "risk reduction measures".
The basic characterization consists of grasping the general situations of the workplaces in question, selection of chemical substances to be assessed, identification of a "similar exposure group" (SEG) of targeted workers, and estimation of exposure. The Guideline discusses the details of measurement planning including the number of samples and the monitoring duration for one-shift and short-term measurements. Based on the monitoring results, statistical index values (arithmetic mean and 95 percentile of distribution) are obtained and are compared to the occupational exposure limit. This will allow assessment of the exposure class (control class), which are subdivided into six classes "1A, 1B, 1C, 2A, 2B, 3". On the basis of the assessment result, risk mitigation measures will be taken as appropriate. The Guideline proposes the suggested frequency for "reassessment (re-survey of workplace)" and "re-monitoring" after the prior assessment/monitoring.
A few monitoring examples based on the Guideline will also be presented.