Speaker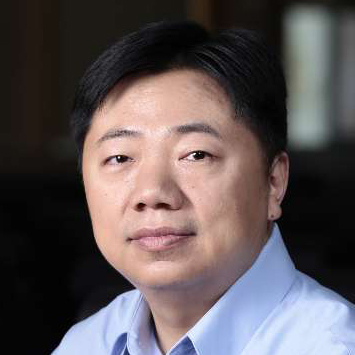 Dr. Guanglu Ge
Director of Nanostandards lab in National Center for Nanoscience and Technology and deputy director of CAS Key Lab of Standardization and Measurement for Nanotechnology, Convenor of WG4, material specification in ISO Technical committee 229: Nanotechnologies.
Dr. Ge obtained his Ph.D. in chemistry from Columbia University in 2001, and postdoc training from UCLA and Caltech. The current research activities of Ge group focus on developing standardized test methods and reference materials for nanomaterials (such as carbon nanotubes, magnetic nanoparticles and quantum dots), and establishing more reliable structure-property relation. Dr. Ge is sponsored by NSF, CAS, and MOST. He is the chief scientist of "Key fundamental research in nanotechnology industry standards" in the 2016 national key research and development program. Dr. Ge is the project leader of five ISO/IEC standards, and the author of more than 40 publications in journals such as Advanced Materials and Small. He translated the <Nanotechnology standards> by Springer into Chinese which was published by Science Press in 2013.
Title: Current status of ISO standardization on EHS aspects of nanotechnology
Abstract: A working group on health, safety and environmental aspects of nanotechnologies has been formed in the technical committee 229 of ISO, which has developed 30 documentary standards on toxicity testing, best practice in nanotechnology-related occupational settings and other topics. This talk will summarize the challenges, status, and future trends in this working area, with focus on ISO/TS 12901-2:2014: Nanotechnologies – occupational risk management applied to engineered nanomaterials – Use of the control banding approach.